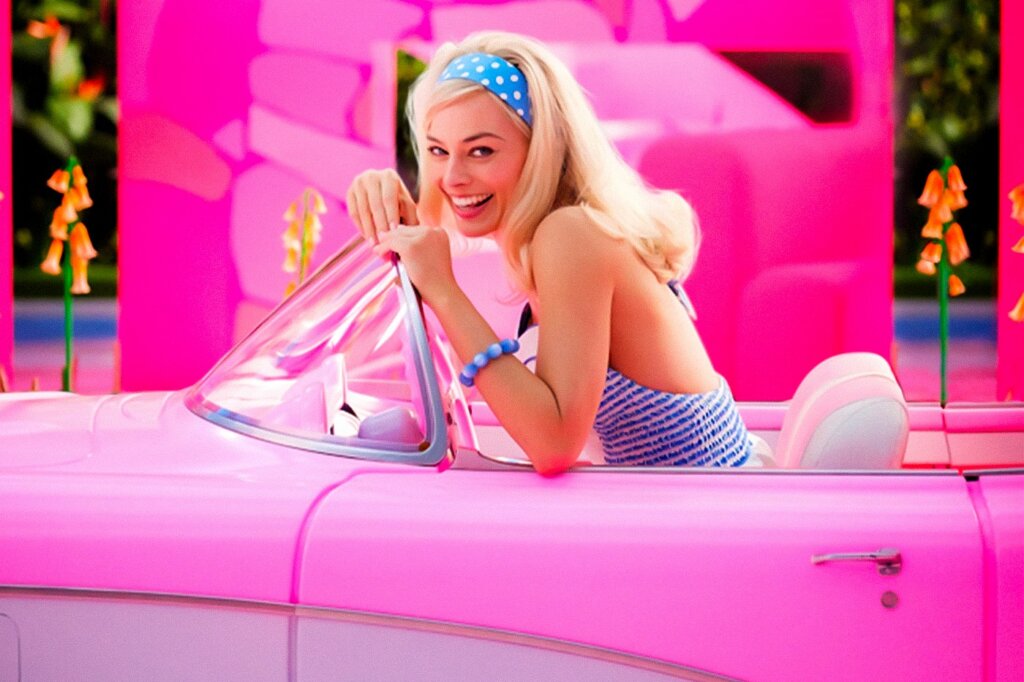 The full-length film will be released as planned in July 2023.
For the first time, Warner Bros. has revealed Margot Robbie as Barbie. The company's official Twitter account posted photos of the 31-year-old Australian actress as Greta Gerwig's character in the movie.
Robbie "brings the iconic Mattel doll to life" in a shot in pink, taking the driver's seat in the famous convertible, dressed in traditional Barbie-style "doll clothes." Within a day, the post had 80,000 likes, 20,000 reposts and nearly 1,000 comments.
Warner Bros. has indicated that the upcoming film will be released as planned in July 2023. At the same time, the film is promised to be released only in theaters. Joining Robbie in the film are Ryan Gosling, Simu Liu, Alexandra Shipp, Michael Cera, Ariana Greenblatt, America Ferrera, Kate McKinnon, Will Ferrell and Issa Rae.
Greta Gerwig is known for "Little Women," "Lady Brad" and "Jackie," and the script for "Barbie" was written by the producer of "Ocean's 8 Girls." The script for the upcoming movie is still a secret. Originally, they wanted to "bring Barbie to life" for a feature film back in 2014. Mattel collaborated with Sony, and Amy Schumer and Anne Hathaway were considered for the role of the doll. In 2019, a contract was signed with Warner Bros.