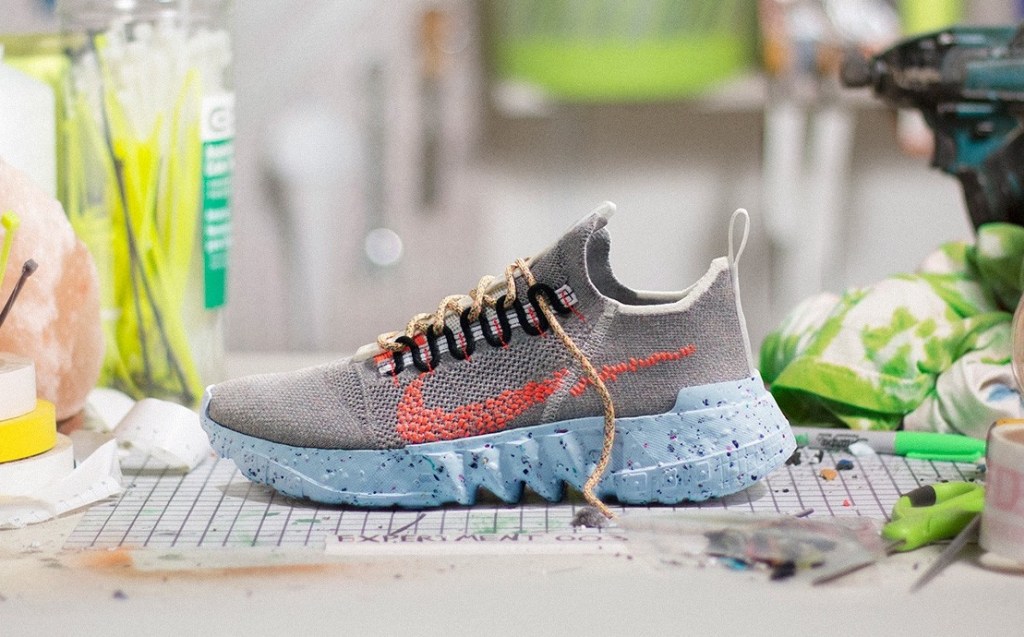 Nike Space Hippie sneakers are another step towards waste-free and environmentally friendly manufacturing.
Environmentally friendly products have become a real trend today. And while the best way to help the environment is to produce and consume as little as possible, a variety of companies have entered the race to create the greenest possible product. Naturally, Nike is also involved in this process, which is especially proud of the Space Hippie sneakers, which are literally made of garbage.
The Nike Space Hippie collection is the brand's answer to consumers who are increasingly concerned about the environment. The company has repeatedly stated that products are created with the latest environmental standards in mind. But in this case, we are talking about reaching new milestones.
The numbers are truly impressive. The collection boasts the lowest emissions in production compared to other Nike products. The knitted top is made of 100% recycled materials, including plastic water bottles, old T-shirts, and pieces of yarn. The sole generates half the CO2 and uses innovative products. As a result, each sneaker is made up of 25-50% completely recycled materials.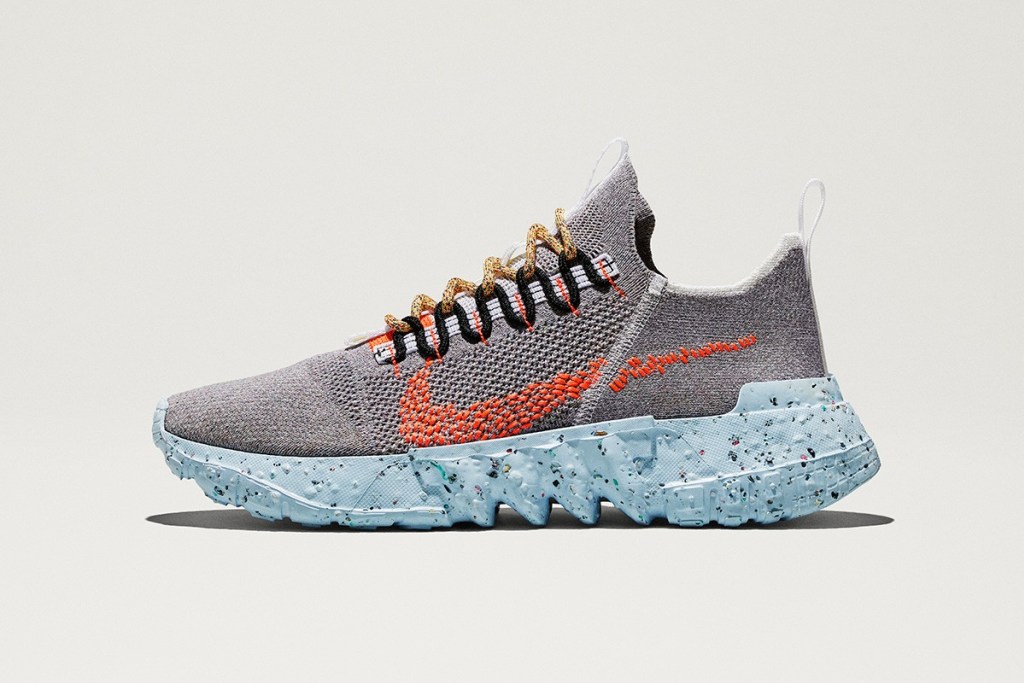 But Space Hippie is not only more environmentally friendly. These sneakers also have a very unusual design, which distinguishes them among the products not only Nike but also all other manufacturers of sports shoes. According to the designers who created Space Hippie, they experimented with new ideas.
And yes, Space Hippie is one big experiment. The developers are not only testing new shapes but also trying to make sure that new things can be made completely from the old ones. In creating these sneakers were involved ideas NASA, which in the future plans to apply about space exploration. It is expected that people living in space stations will be able to create new things from what they have at hand, without bringing new materials from Earth or bringing only the most necessary minimum. This approach is sometimes called "in-situ" (Latin, literally "in place").
According to official legend, the Space Hippie development team simply sat in a room with limited resources, telling them to create something new. That is, initially the idea of recycling old resources was put at the heart of it. Nike strives for a complete review of existing processes, the company wants to make them more modern and waste-free.
So far, it's hard to say how successful this experiment will be, or whether the new sneakers will please the modern hippies who have moved from Volkswagen vans to Tesla electric cars and want to walk not in shabby things but to dress in something that looks really cool.
The first data on the new sneakers appeared on the web back in early 2020. But then the company limited itself to general information only; the date of the shoes on sale remained unknown. Now, starting from June 11th, sneakers are already available for sale. Nike Space Hippie collection consists of four sneakers – three male models and one female. The price ranges from $130 to $180.