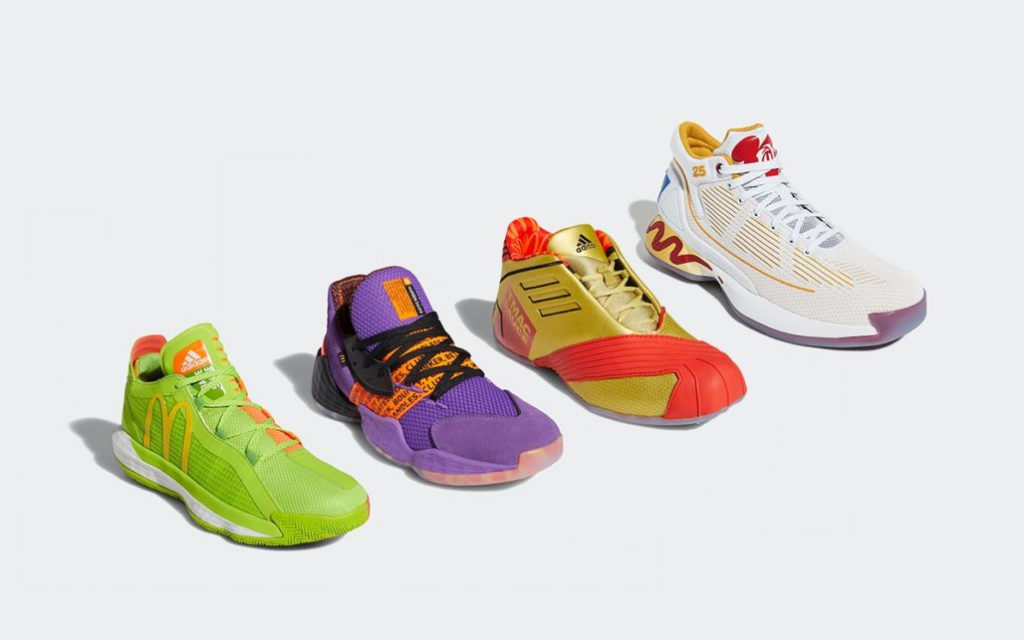 McDonald's chain of fast-food restaurants and Adidas presented a limited capsule collection.
The cooperation started at the All-American Games (AAG) basketball tournament for young people. Due to the coronavirus pandemic, it was canceled, but as both companies stated, the spirit of the competition remains to be preserved.
The collection, called the "Sauce Pack," includes several models of sneakers as well as T-shirts, t-shirts, and other items. And let the food from "McDonald's", considered not the most useful, badly associated with sportswear, be very original, even funny. Such sneakers will inevitably attract attention, which, in fact, will be sought after by their creators.
In creating the collection were actively involved colors of branded sauces "McDonald's", so familiar to all visitors to the chain of fast-food restaurants. There are also images of some other ingredients on them.
According to the creators, they were inspired by food and basketball. Some famous basketball players, such as James Harden and Damian Lillard, were also involved in the work on the collection.
The collection is already on sale in the Asian region – in China, Japan, Korea, Malaysia, Taiwan, and the Philippines. It will also be available in some Adidas brand stores in other parts of the world. The total number of items in the collection is limited to fifty thousand pieces.