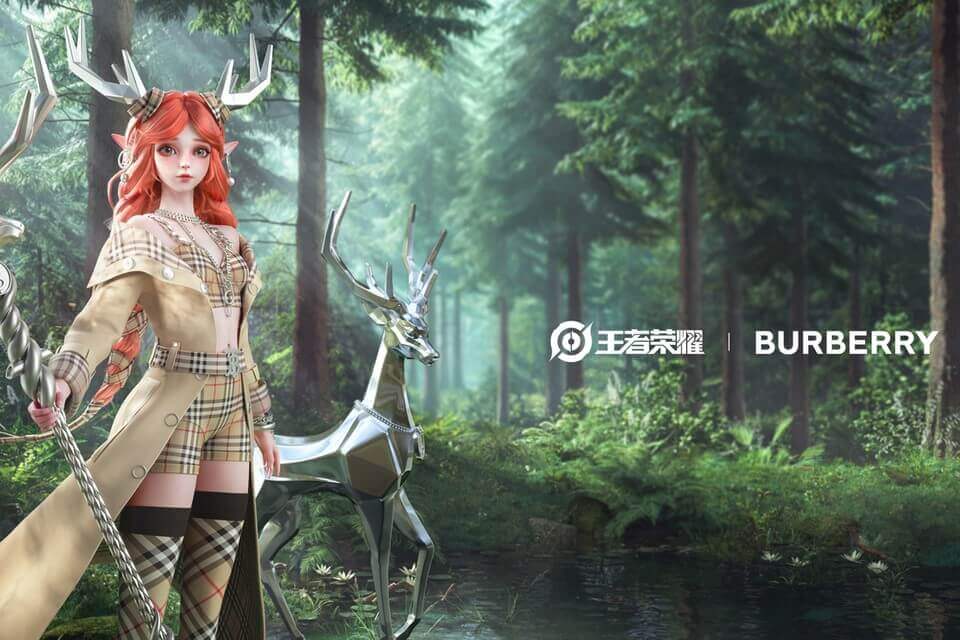 Fashion brand Burberry has unveiled a digital clothing collection for the Honor of Kings, a top-rated game in China.
Burberry continues to actively participate in the gradual fusion of the luxury fashion industry with the world of video games. This time Burberry has released two exclusive skins for the Honor of Kings game, designed by the brand's chief creative officer Riccardo Tisci.
The digital clothes are designed for the famous female character Yao Spirit of Nature. The first outfit is a classic cotton gabardine trench coat in Burberry's signature plaid. The second outfit is taken from Burberry's spring/summer 2021 collection In Bloom, and it is a royal blue trench coat and a vest with crystal embroidery. The digital clothes can be purchased online or at the company's store in mainland China.
Honor of Kings is a multiplayer mobile video game developed by TiMi Studios and published by Tencent Games. It was launched in 2015 for iOS and Android mobile platforms and became extremely popular in China. By 2017, Honor of Kings had more than 80 million active players per day and 200 million active players per month; at the time, it was one of the most popular and most profitable games globally, as well as the most downloaded app. As of November 2020, the game had more than 100 million daily active players.
It is far from the first collaboration between a representative of high fashion and a popular video game. Previously, companies such as Prada and Louis Vuitton released many physical and in-game products for the League of Legends game and sponsored a tournament watched by more than 100 million fans.
Earlier, Burberry also released two video games of its own, Ratberry and B Bounce, to increase user engagement and traffic to online stores. In this case, we are talking about simple platformers whose interface was created using the famous brand's recognizable elements.