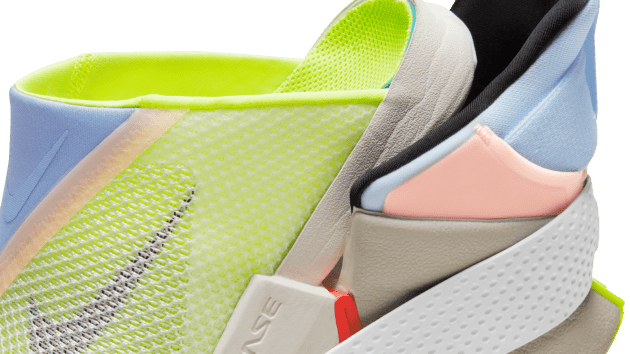 The new Nike Go FlyEase sneakers do not differ much from the house slippers in terms of comfort. To put them on, you do not even need to bend over.
Based on Nike technologies, the unique design, already actively used in other models, allowed creating a shoe characterized by maximum ease of donning and doffing. When taken off, the Go FlyEase opens up like a clamshell and looks quite unusual. But just put your foot inside, and a unique design folds the sneaker. As a result, it tightly covers your foot and looks like an ordinary sports shoe. And for the most convenient removal on the back part, there is a unique ledge.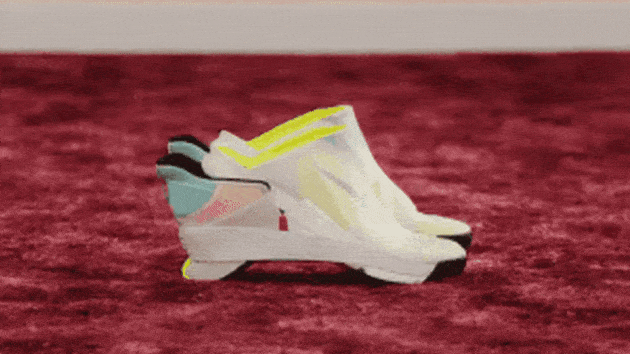 The procedure of putting on and taking off Go FlyEase looks so simple that it is difficult to imagine how complicated the developments were put into the basis of this model. Initially, the company experimented with different types of fasteners and their location. But the goal was to create shoes. The procedure of putting it on would not differ much from typical slippers.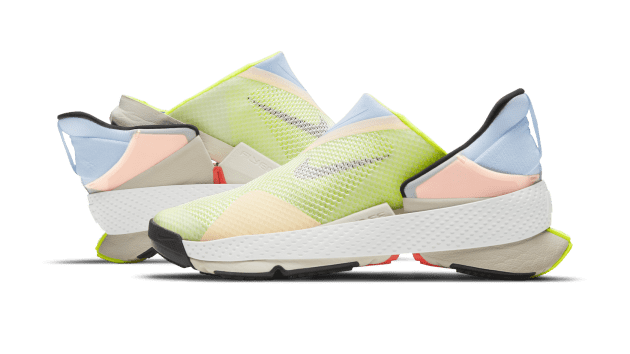 According to Nike representatives, Go FlyEase sneakers are partly inspired by the Asian culture, in which it is customary to take off shoes before entering the house. They are confident that when people seek extra comfort in today's challenging times, sneakers so comfortable to wear daily may be exceptionally in demand. Buyers are increasingly abandoning classic shoes in favor of more comfortable and practical solutions.
The Go FlyEase was not created for sports but everyday wear. The construction involved in them is not able to withstand the high loads inevitable in sports competitions. Besides, the lack of adjustability, as in the laces, will not suit athletes. It is an ideal walking shoe, which will undoubtedly appeal to users who want maximum comfort and do not like to fuss with laces.
This new shoe will be available for $120 on February 15. Initially, it will be available only in a limited number of markets. Still, later everyone will be able to buy it. There will be a variety of color options to choose from.