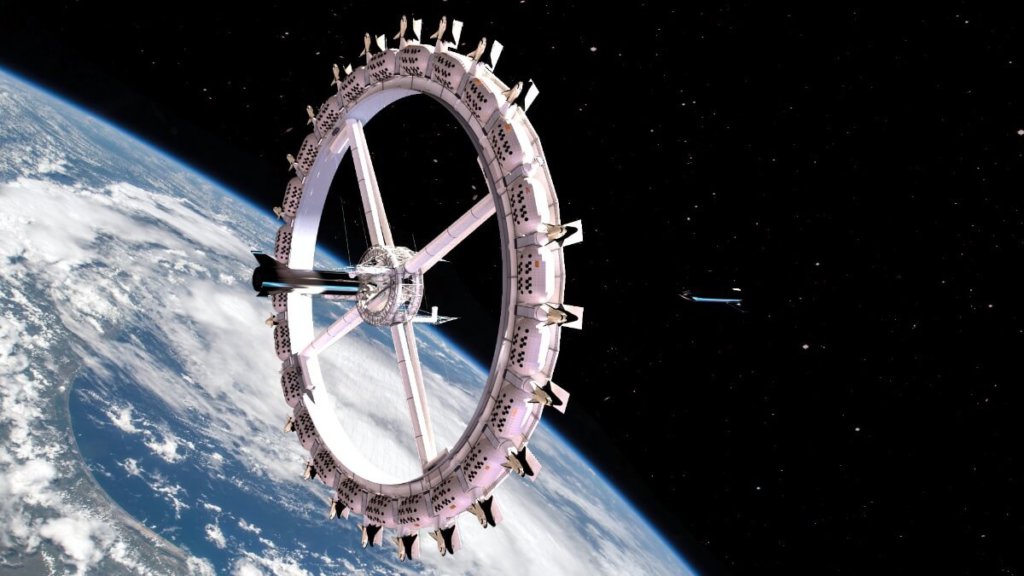 Orbital Assembly Corporation said it plans to begin construction of a luxury hotel in space in 2025.
Staying in a room at the Voyager Hotel could be the realization of many people's dreams of a space voyage, even if it is only possible to visit the low orbit of the Earth. In any case, visitors are waiting for an unforgettable experience. And it could happen very soon – in 2027.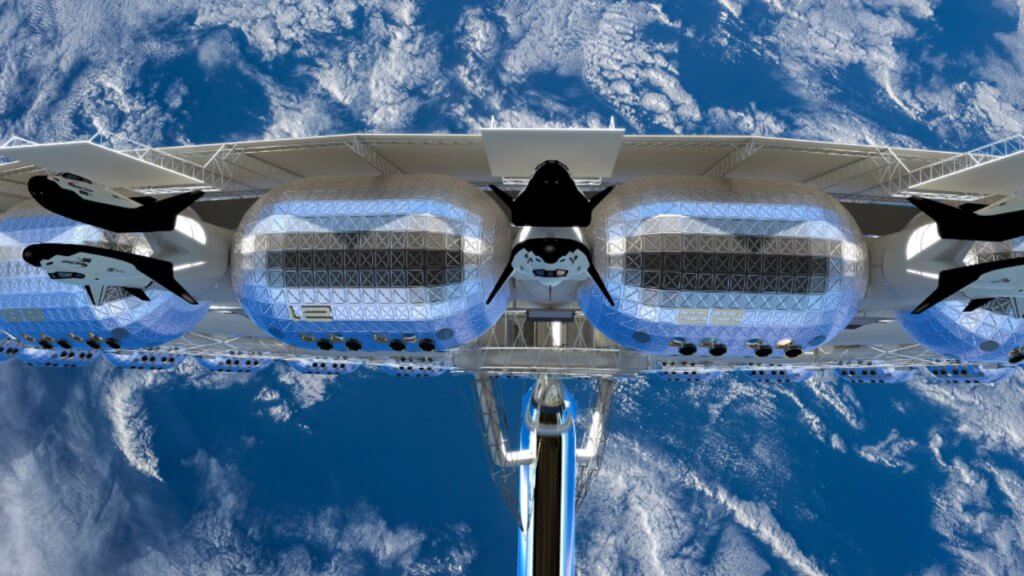 The company Orbital Assembly Corporation positions itself as the world's first builder of large space structures. The project presented by the company looks as if it came from the pages of a science fiction novel. It is an imposing structure, resembling a Ferris wheel. Such design is not accidental – the constant rotation will provide artificial gravity. Hotel visitors won't have to "flounder" in weightlessness all the time, which means a safer and more comfortable stay.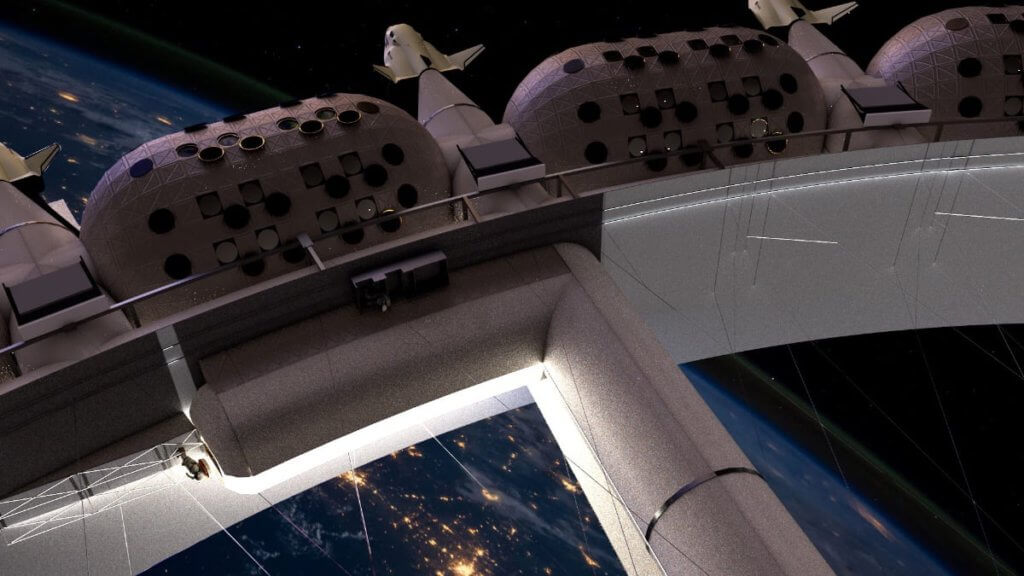 Simultaneously, the hotel will have rooms and some additional facilities, including a cinema, health spa, gym, several restaurants and concert venues, and bars overlooking the Earth. In other words, visitors to the Voyager are guaranteed an unforgettable experience.
Currently, Orbital Assembly Corporation is busy fundraising and looking for investors for their highly unusual project. Anyone can participate in financing the project – all participants will then receive a share of the proceeds. Also, the company expects to offer the hotel as a training ground for future lunar missions.