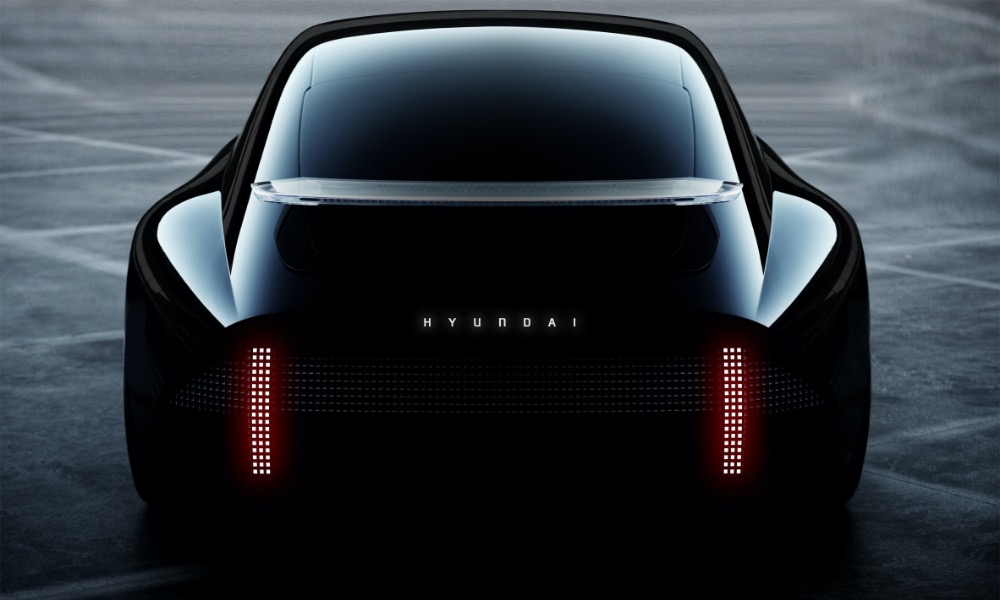 Black as a night Prophecy is entirely autonomous and built on what the manufacturer himself calls "optimistic futurism."
In contrast to the concept presented in 2019, the novelty has received smoother shapes and is most reminiscent of pebbles (at least, according to the designers). Describing their creation, the creators were less stingy on romantic terms, claiming to "create an emotional connection between people and cars." Rapid body forms develop a sense of movement, even when the vehicle is stationary. The presence of a transparent rear spoiler only increases this effect.
Rear headlights, which are composed of separate "dots," are an exciting design find. According to the developers, they intend to use this idea in the future to highlight Hyundai cars among the solutions from other manufacturers. It is expected that, based on this concept, the company will create in the future both small urban models and quite large cars designed for long journeys.
Prophecy can go without a driver. It has a very spacious four-seater cabin, which does not have a steering wheel – instead, there are special joysticks, which can be changed for more comfort. The car can also change its location and dashboard. Designers have chosen the blue and grey color palette for the interior trim. Combined with low light levels, this is expected to help people relax. Only environmentally friendly materials are being used.
Hyundai Prophecy was expected to be shown at the Geneva Motor Show. However, the event was canceled due to the coronavirus pandemic.