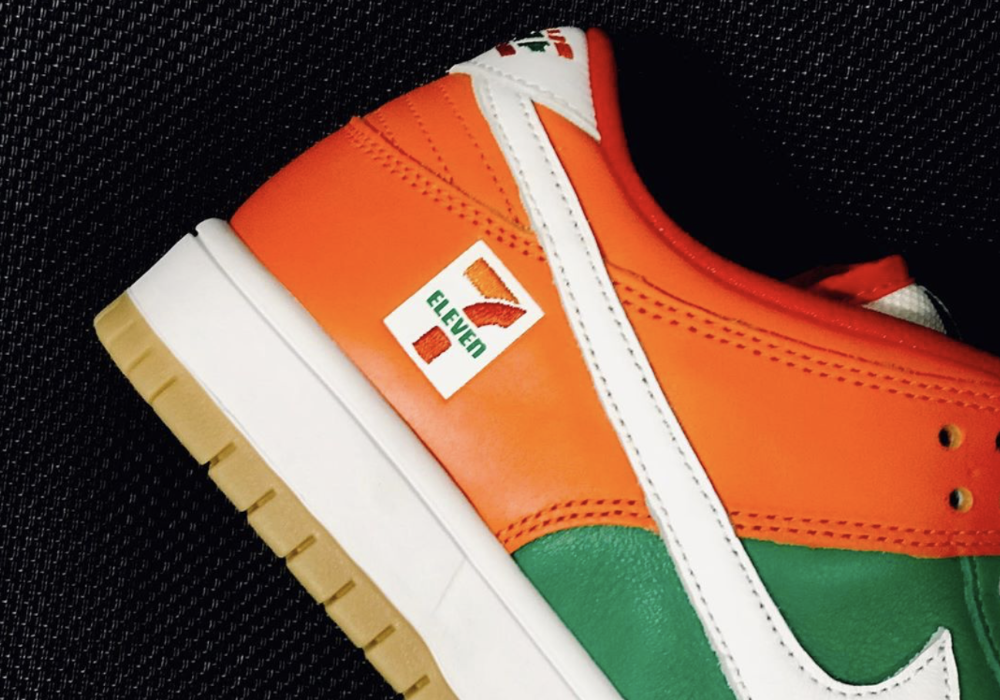 The new model of Nike sneakers will be made in the brand colors of the retail chain: orange, green, and red.
Nike SB Dunk Low, one of the most popular models of the manufacturer, which was introduced back in 2002, received a design based on a combination of color blocks of classic 7-Eleven colors. The back part is made in orange, the middle one in green, and the front one in red.
As well as sneakers, the laces at them also will have three-color coloring – buyers will receive a choice between white, green, and orange laces, all three variants will have three color strips on tips. Except for usual white swoosh Nike, on the outer side of sneakers will be placed a colored 7-Eleven logo.
So far, the model with the new design is not available in stores. It is reported that it will be on sale by the end of 2020. It is also known that the new sneakers will be available, at least at first, only on the Japanese market. But maybe later the model will also appear on the shelves in other countries.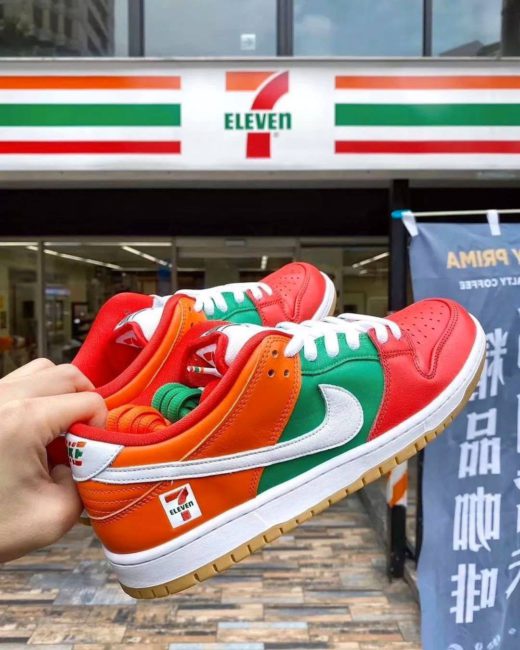 Many industry experts have already criticized the new design for the fact that its color scheme does not match the previously presented versions of this model and looks quite strange. It also causes doubts that the model traditionally focused on the lifestyle of skateboarders and usually presented in more exciting collaborations can have something in common with a network of mini supermarkets.
This is not the first collaboration between the two brands. In 2008 Nike already collaborated with 7-Eleven and presented the SB Dunk High model in the style of the chain's signature drink – Big Gulp.