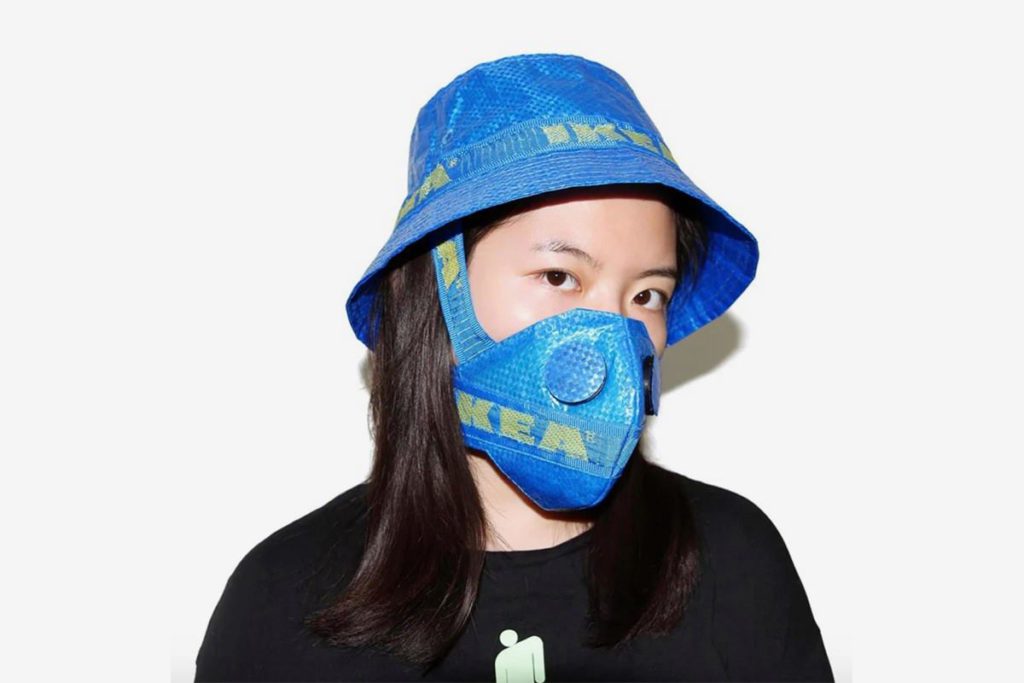 A Chinese artist is experimenting with a shopper bag to create a popular accessory.
Chinese artist and designer Zhijun Wang made a face mask, transforming the famous IKEA Frakta shopping bag into a popular accessory. Earlier, in partnership with Yutong Duan, the Beijing designer gained world fame by making various face masks from sneakers from other fashion products.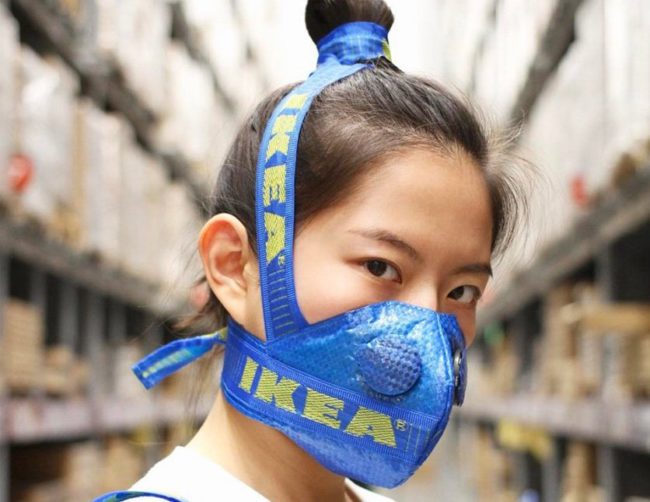 Van had already experimented with making accessories from Frakta in 2017 when a blue shopper bag from Swedish furniture stores suddenly became a fashionable phenomenon of the year. In May 2020, the designer decided to look once again at the dense fabric with the IKEA logo in light of the current situation around the world. Van's main idea was the DIY project, teaching everyone to make a protective mask from the comfort of their own home.
For the first time the Beijing artist began manufacturing designer masks back in 2013, when the capital of the Celestial Empire was shrouded in the background of mass industrialization. The first works of Van became masks made of their own sneakers – so the designer decided to work on the creation of necessary accessories in the concept of giving "a second life" to old things.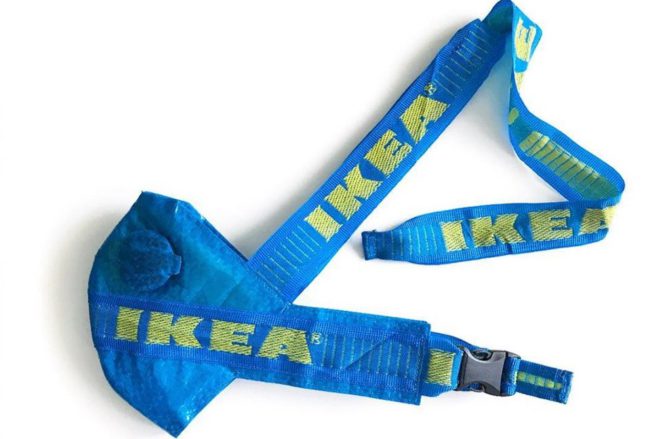 In the following years, Wang has created more than 200 designer protective masks from his sneakers, including basketball player James Harden, designers Takashi Murakami and Jeff Staple, performer Liam Payne and other celebrities. Van has also worked with Nike, Adidas, Reebok, Puma, and other global brands. On his web page, the designer posted a video with training instructions on how to make a face mask yourself.