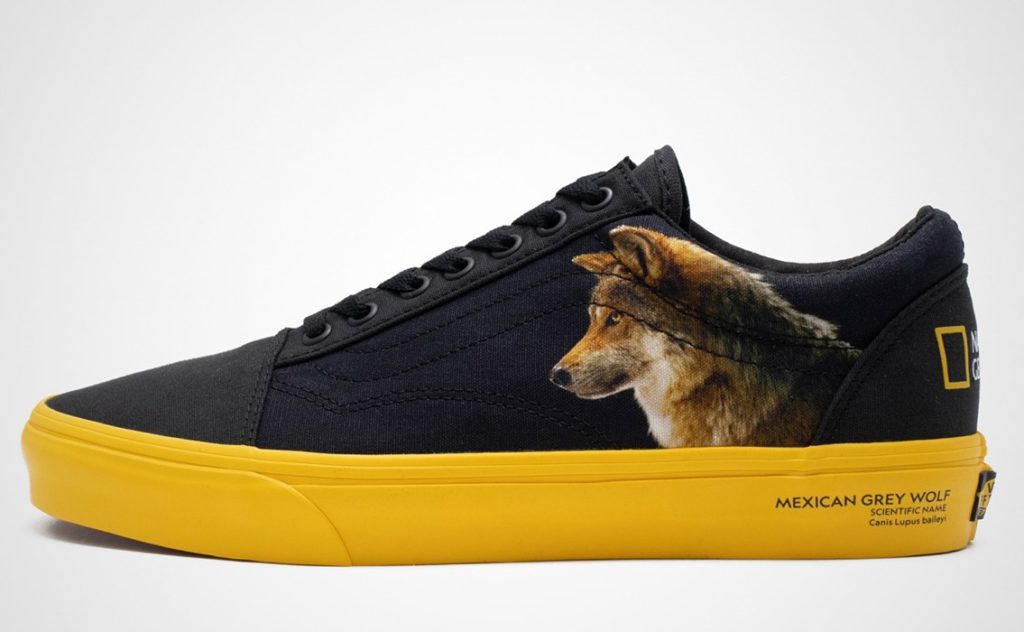 Five new Vans sneakers will receive a unique design to celebrate the 130th anniversary of National Geographic.
The American manufacturer of skateboard shoes is known for its unusual collaborations. This time, nature lovers will have the perfect pair of sneakers. The company has created a new thematic collection, which is fully dedicated to the popular edition of National Geographic, known for its articles and photos on travel and exploration in different parts of the world.
Classic Vans with textile top and "waffle" sole will be decorated with images of nature. There are five options in total, each model has its own design. Some models have leather inserts and each carries the National Geographic and Vans logos.
The Old Skool model has a black top that shows a Mexican grey wolf on one side and a red-eyed wood frog on the other. For Authentic, a stylized image of ocean waves is chosen. This is the only model with coordinates on its sole.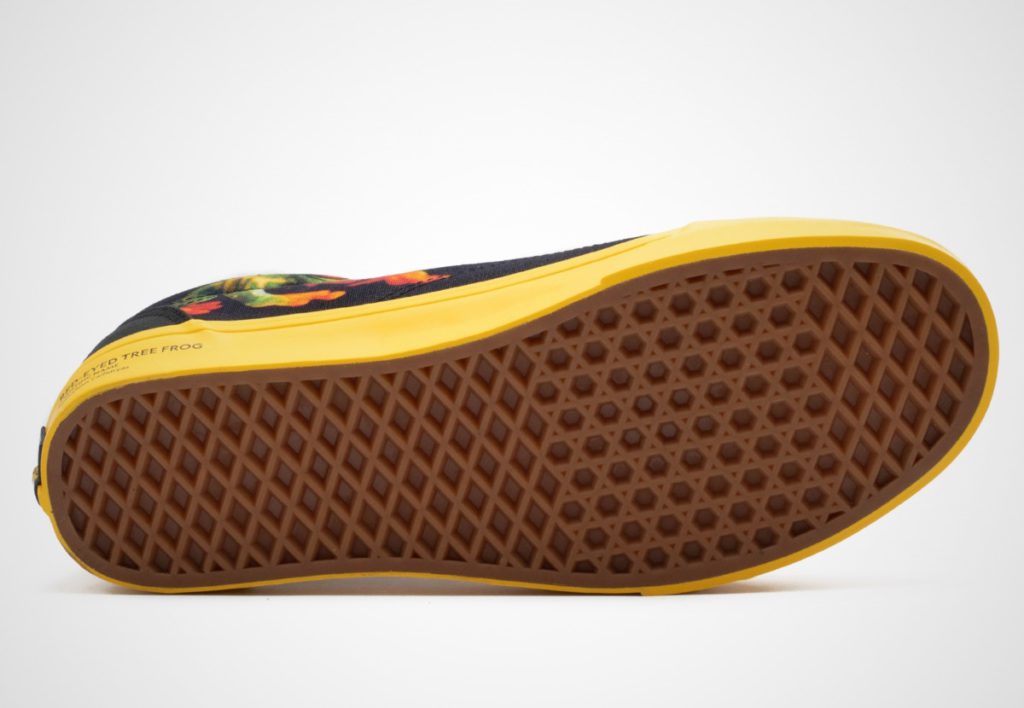 The Slip-On model carries an image of the Pine Island Glacier in Greenland. And the Era model is decorated with the covers of the National Geographic magazine with its signature yellow frame. Finally, the Sk8-Hi model is executed in black with embroidered National Geographic logo of large size.
The new sneakers are not yet available in stores, but they are expected to go on sale on June 1. According to preliminary data, the cost of the new sneakers will be about $82 – Authentic, Slip-On, $88 – Era, $99 – Old Skool, $104 – Sk8-Hi, $99 – Blue Skool, and $99 – Old Skool.