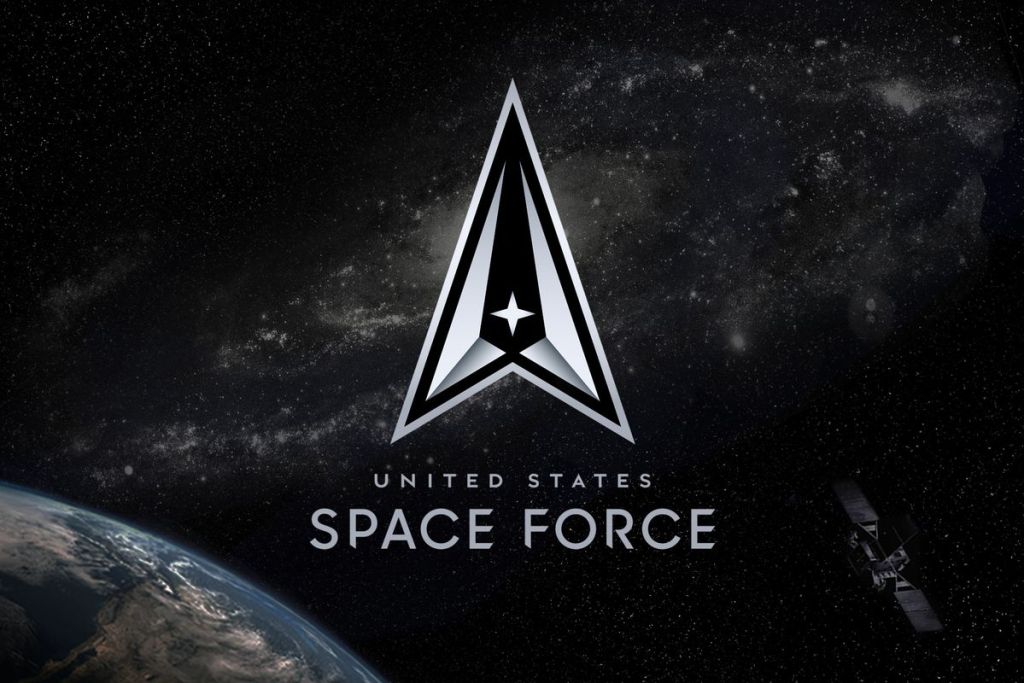 The adopted official logo of the U.S. Space Forces immediately evokes associations with Star Trek and Pontiac cars.
The United States Space Force (U.S. Space Force) was established in December 2019. The creation of a new branch of the country's armed forces, which will protect U.S. interests in space, was announced personally by President Donald Trump. Also, on July 22, 2020, the organization officially presented its new logo.
In addition to the logo as a symbol for the Greek letter delta or just a triangle, the official motto of the Space Forces was also made public. They chose the phrase in Latin – Semper Supra ("Always Above") – "Always above."
According to the creators of the logo and motto at the Pentagon, in their work, they took into account the heritage and history of the Space Force. The description of the logo indicates that the delta symbol was first used by government agencies across the country back in 1961.
Some details of the logo are also explained. Thus, the star in the center symbolizes the Polar Star, indicating the central principles that guide the organization, the silver border of the symbol symbolizes protection from threats from space, the black area inside it reminds of the deep blackness of space, and so on.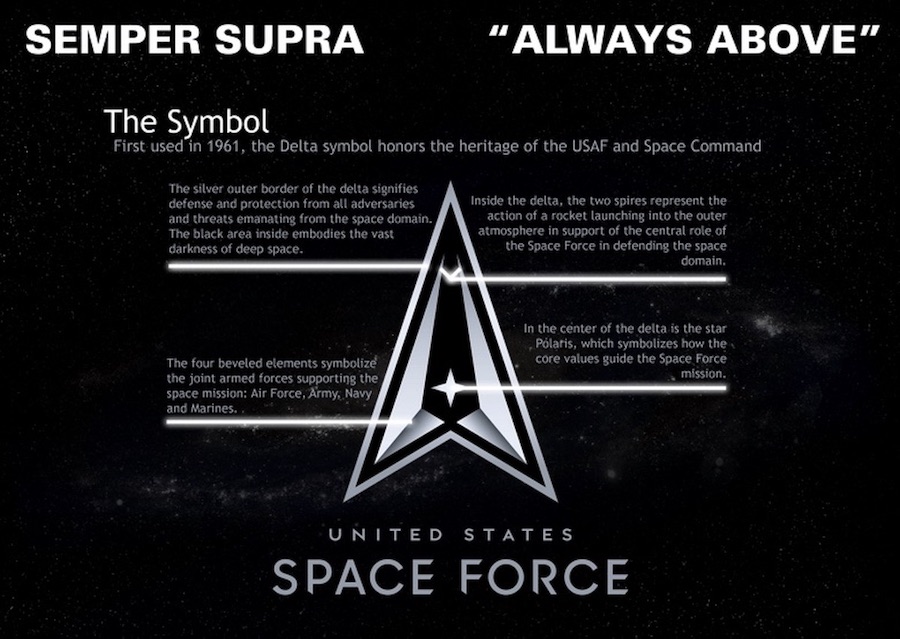 In January, the President of the United States posted on his Twitter page an image of the U.S. Space Forces logo. But later, it was revealed that the picture was a seal, and the logo at that time was still being developed. Now that the new organization was created as a separate division of the armed forces, it presented its official logo.
Network users and various publications have already managed to compare the logo shown by the president with the symbol used in the Star Trek series and the inverted Pontiac logo. The new symbol of Cosmic Forces has not escaped the same fate as the previous one, and attracted similar comments, thanks to its classic, if not template, elements, which designers have for many years reflected the idea of conquering space.